Professional Bathtub Refinishing Training from NAPCO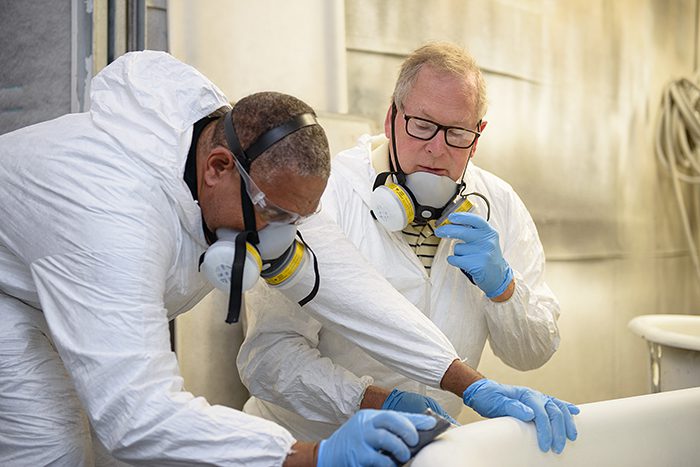 The best hands-on training in convenient weekday or weekend classes!
Why Bathtub Refinishing?
You can make a lot of money and work your own hours, that's why! Want to start a lucrative career working for yourself? Be your own boss while earning as much as $100.00 per hour or more. Bath tub refinishing is a fast growing trade that pays big dividends.
Kitchen Refinishing Training
Our renowned refinishing training program now includes instruction on kitchen countertop and cabinet resurfacing! With the launch of our new Kitchen Renew coatings for kitchen refinishing, we are pleased to offer an all-new addition to our professional refinisher training classes.
Branching out into kitchen resurfacing options was a logical next step for NAPCO, as we have perfected the art of bathtub and tile refinishing. We want to be able to provide our refinishers with as many opportunities as possible for growing their business and increasing their client base. Entering into the kitchen resurfacing industry was the perfect way to do just that.
Take a look at the details below for information on class sign-ups and why refinishing could be the perfect career for you!
Only $595.00!!
100% money-back guarantee
Hands-on spraying--you spray or you don't pay!
Potential six-figure income within 1 year
NAPCO offers a 100% money back guarantee policy.
If we fail to deliver, you get your money back. It's that simple.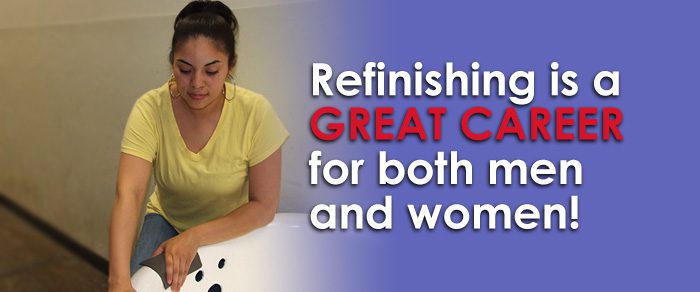 Get the Training Class for FREE!
If you purchase our $2,395.00 supplies and equipment starter package at the training session, we will deduct the cost of the class itself. This package includes everything you need to refinish 48 tubs, generating $15,600.00 in average sales. Ask us for details.
It's an easy sale - Bathtub refinishing saves homeowners 80% or more over new. It's a no-brainer!
Great flexibility - Work full-time or part time
Great money - Earn $100 per hour or more
Multiple markets - Residential, commercial, hotels/motels, retirement homes, etc.
Low start up cost - Professional tub refinishing training for only $595
Be your own boss - Take control of your future
Ongoing savings - The more you buy the more you save with our Gemstone rewards program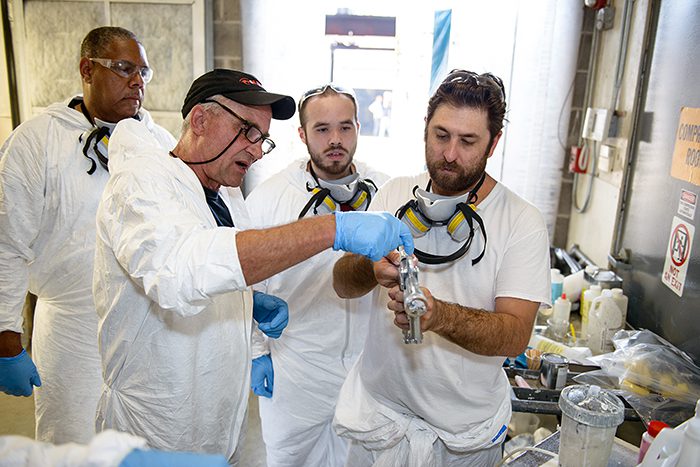 GET GOING ON YOUR NEW CAREER!
Call us for more information at 1-800-888-1081
Class Details - Click Here