Training
Professional Countertop and Bathtub Refinishing Training from NAPCO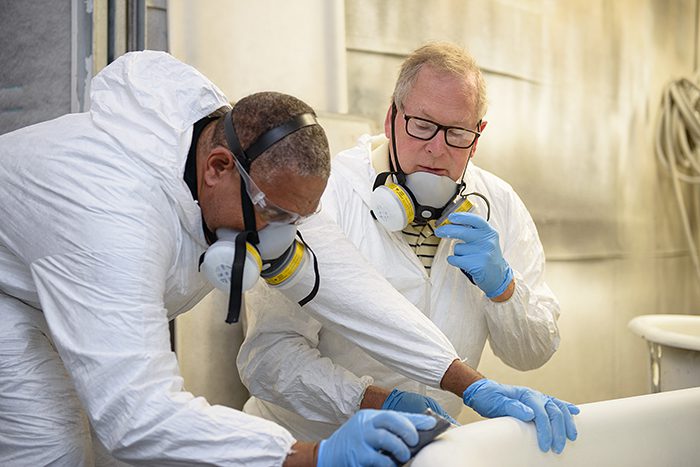 The best hands-on training in convenient weekday or weekend classes!
Why Countertop or Bathtub Refinishing?
You can make a lot of money and work your own hours, that's why! Want to start a lucrative career working for yourself? Be your own boss while earning as much as $100.00 per hour or more. Bath tub refinishing is a fast growing trade that pays big dividends.
Only $595.00!!
100% money-back guarantee
Hands-on spraying--you spray or you don't pay!
Potential six-figure income within 1 year
NAPCO offers a 100% money back guarantee policy.
If we fail to deliver, you get your money back. It's that simple.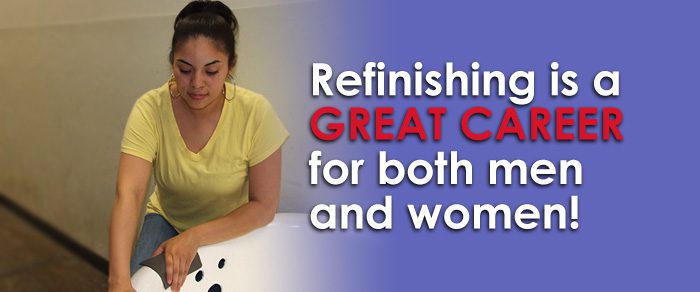 Get the Training Class for FREE!
If you purchase our $2,395.00 supplies and equipment starter package at the training session, we will deduct the cost of the class itself. This package includes everything you need to refinish 48 tubs, generating $15,600.00 in average sales. Ask us for details.
It's an easy sale - Bathtub refinishing saves homeowners 80% or more over new. It's a no-brainer!
Great flexibility - Work full-time or part time
Great money - Earn $100 per hour or more
Multiple markets - Residential, commercial, hotels/motels, retirement homes, etc.
Low start up cost - Professional tub refinishing training for only $595
Be your own boss - Take control of your future
Ongoing savings - The more you buy the more you save with our Gemstone rewards program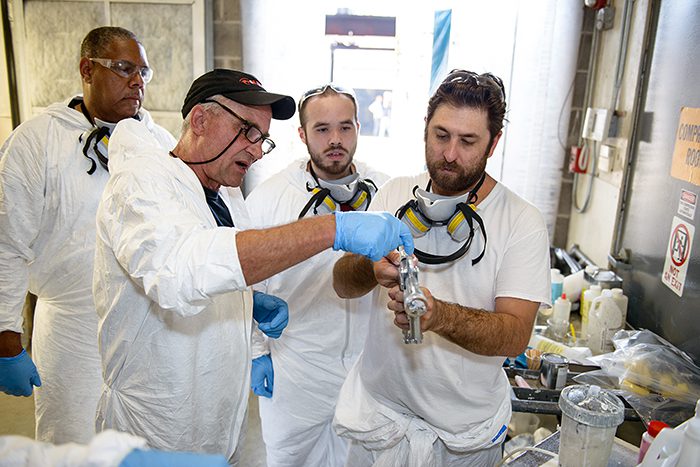 GET GOING ON YOUR NEW CAREER!
Call us for more information at 1-800-888-1081
Class Details - Click Here