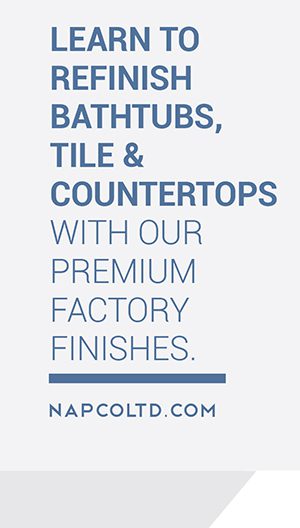 Leverage your skills and talents to expand your business by offering bathtub, tile, countertop and cabinet refinishing with premium factory finishes.  NAPCO is the refinishing industry's most respected coatings developer and professional refinishing training company.  Specifically, we're here to help you earn more than $100k per year by using NAPCO's proven application process for refinishing, with a 100% satisfaction guarantee on all products. You'll also:
♦ Learn the latest application techniques
♦ Learn how to complete a kitchen or bath refinishing job in one day
♦ Use our premium factory finishes and coatings
♦ Increase your earning potential and earn  $100+ per hour on each job
♦ Use eco-friendly coatings
♦ Offer custom or color-matched colors to customers
♦ Grow your business and increase your offerings for clients
---
Stop painting cabinets and start spraying them! Use the NAPCO Essentials line which includes waterborne refinishing products formulated for kitchen cabinets and countertops.
PCA members are invited to register for our 3-day Kitchen and Bath Refinishing Certification training program. Learn how to expertly refinish bathtubs, tile and sinks, as well as kitchen countertops and cabinets while using NAPCO's unique application coating techniques.
PCA members will receive a special discounted rate of $500 off your class!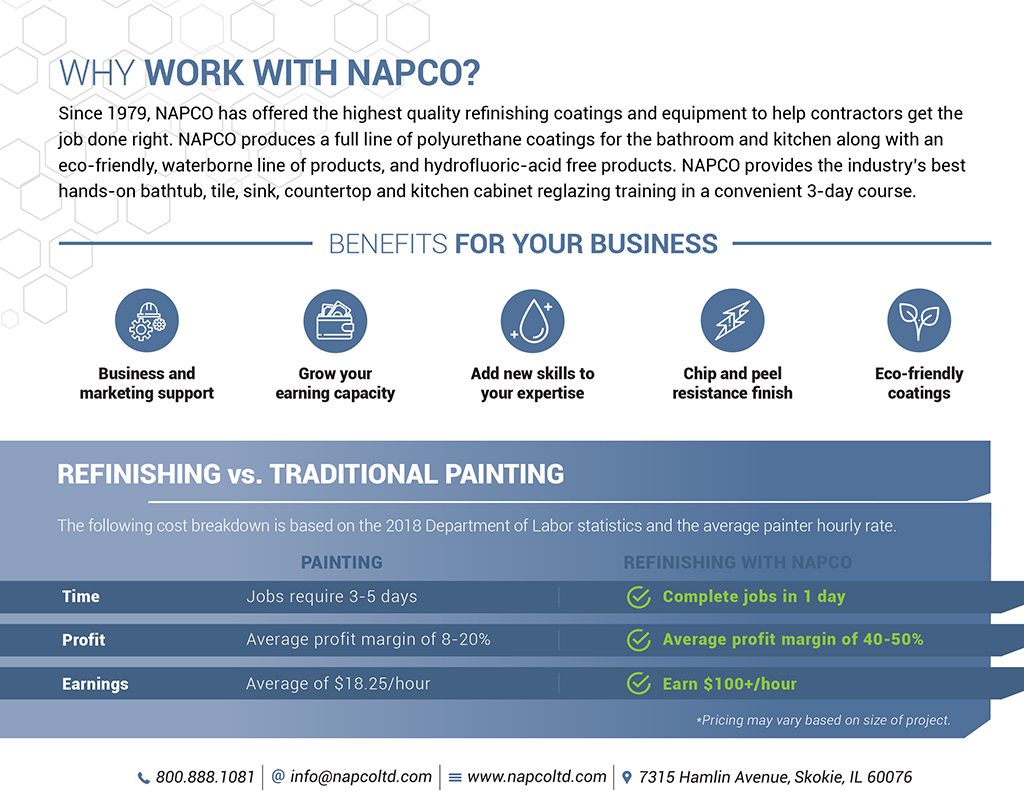 ---
Ready to start earning more? Register now:
https://www.napcoltd.com/training/request-additional-info 
---
---