Equipment, Supplies, and Training for the Professional Refinisher
NAPCO Refinisher
3-Day Kitchen and Bath Refinishing Training - Class Details
Bathtub, Countertop and Cabinet Refinishing
NAPCO Class Features:
♦ Each class refinishes multiple tubs, including learning how to restore profitable vintage clawfoot bathtubs, color matching and chip repair
♦ Students will learn masking techniques for bathtubs, vanities as well as kitchen cabinets, including interior and exterior hinges
♦ Industry leading, step-by-step manual included
♦ Add-on techniques that really boost your profit
♦ Marketing tips and strategies that really work
♦ Help with developing your business plan
♦ Help with sales, marketing and web sites.
♦ Each student receives a certificate of completion as a trained professional
♦ Toll-free tech support. Expert advice on all aspects of the business is only a phone call away – even when you're on the job!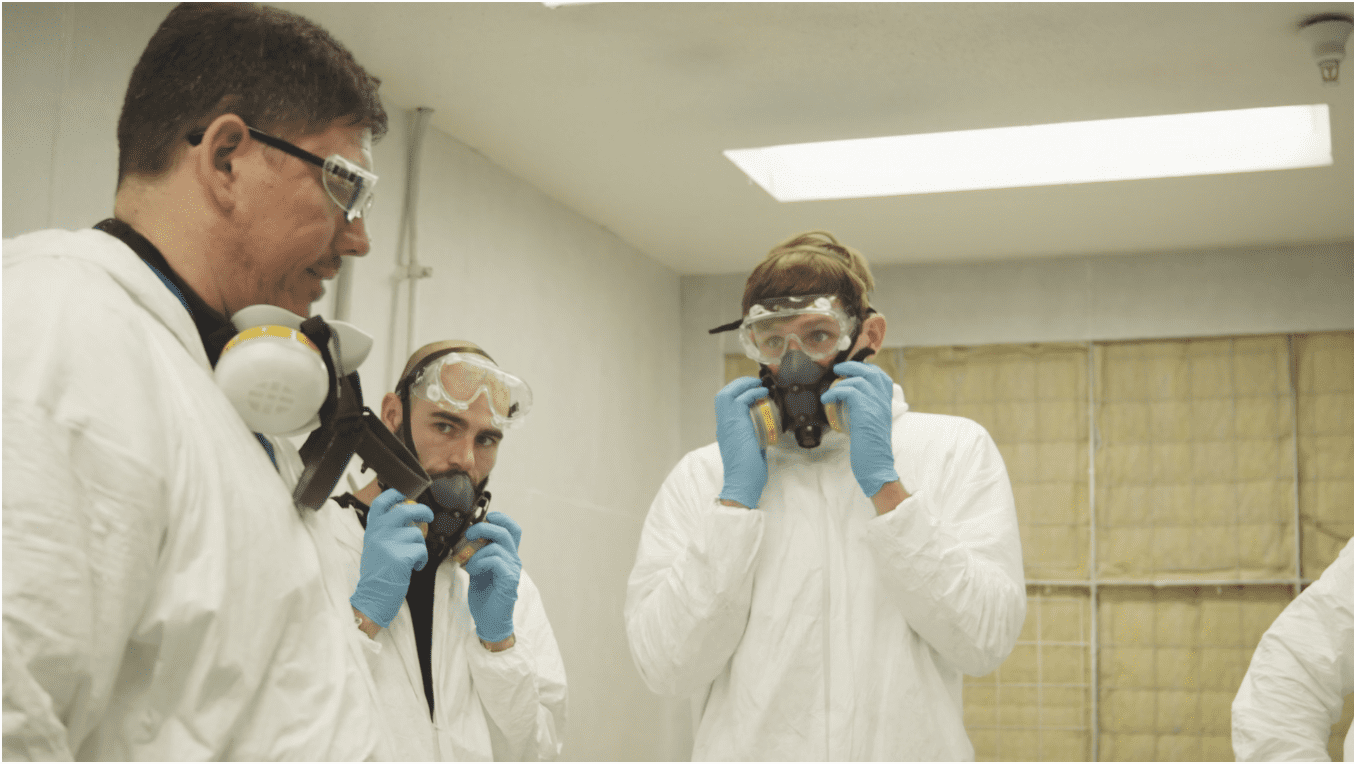 ---
NAPCO offers a 100% money back guarantee policy.
If we fail to deliver, you get your money back. It's that simple.
Translation services are available. Call for details.
---
100% money-back guarantee
Hands-on spraying--you spray or you don't pay!
Potential six-figure income within 1 year
---
3 full days, not 3 light ones!
We analyzed the competitions' programs and focused on the essentials. We designed our class to deliver more hands-on bathtub refinishing training in 3 full days instead of three short ones. Convenient Wednesday, Thursday & Friday classes.
Competitors promise hands on training three days, but do not deliver three full 8-hour days of actual hands on training. We give you 24 hours of bathtub refinishing training in one convenient class. We don't waste your time and money with frequent brakes, long lunches and a short 4-hour third day. You focus on what you came to learn in order to be a professional bathtub and kitchen refinisher and start earning money right away. You're either spraying or learning with us… isn't that what you're paying for?
---
♦ Taught by a former franchise instructor
♦ Less time away from home than other classes
♦ 3 full day classes offered on Weds, Thurs and Fri.
♦ Deep discounts on supplies & equipment offered at time of class
---
♦ 3-Day Kitchen and Bath Refinishing Training Class – 1 Person - $4,995
♦ 3-Day Kitchen and Bath Refinishing Training Class – 2nd Person+ - $4,795 each
---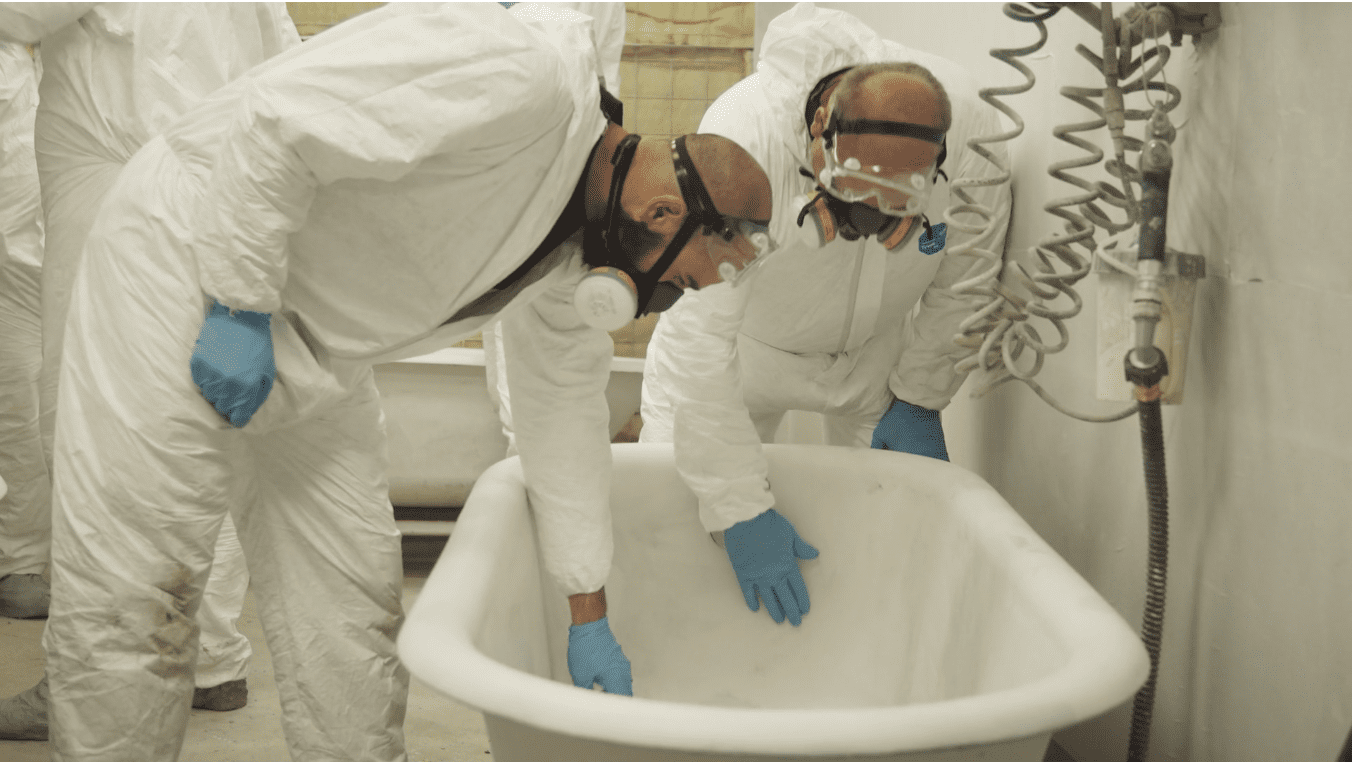 More spray time
Hands-on spray time is the most important part of NAPCO's 3-Day Training - bath and kitchen refinishing class. Like any other skill, practice makes perfect. This alone is worth the cost of the class.
♦ Every student will receive actual hands-on spraying time on bathtubs, countertops and cabinets.
♦ Our proven techniques and practice enable you to do professional work
♦ You will receive top-quality instruction from a former franchise trainer. You learn how to do professional, high quality work – the type of work that earns big money! Why NAPCO?
---
NAPCO's 3-Day Kitchen and Bath Refinishing Training is the right place to start - click here.
---
Transportation, lodging and meals
Chicago is a hub city for many major airlines and therefore air fares can be very reasonable.
Class Location: 7315 Hamlin Ave, Skokie, IL 60076
Lunches are provided on all 3 days. Please let us know if you have any dietary restrictions during your time of booking.
NAPCO has arranged a special season 1 room rate for January, February, March and April of $104.00 per night. For season 2 May, June, July, August, September and October the room rate is $129.00 per night and season 3's special room rate for November and December is $104.00 per night. Room reservations will be made at time of class registration. Payment will be submitted at time of check-in.
Each room reservation under the NAPCO training program will receive a breakfast buffet voucher for each morning upon check in. You will also be welcomed with a warm DoubleTree Chocolate Chip Cookie. NAPCO has also arranged a shuttle service to NAPCO every morning and pick up every afternoon to return back to the hotel.
The DoubleTree is located across the street from Old Orchard Shopping Center that has upscale retail stores, movie theatre and a wide variety of restaurants, some of Chicago favorites.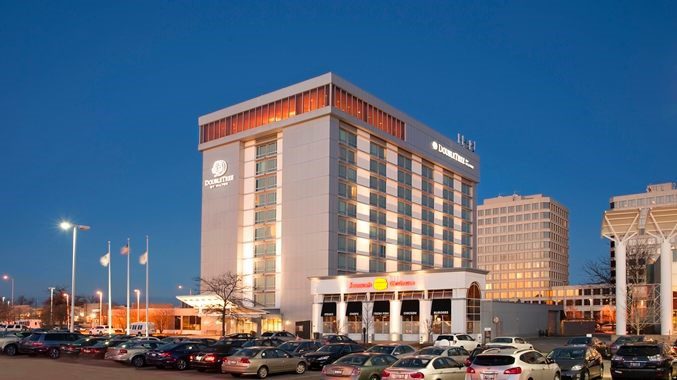 DoubleTree by Hilton Hotel Chicago - North Shore Conference Center in Skokie
9599 Skokie Blvd, Skokie, IL 60077
Tel: 847-679-7000