NAPCO is the industry leader in supplies and materials for tile refinishing
Tub and tile reglazing go hand in hand. NAPCO has everything you need to succeed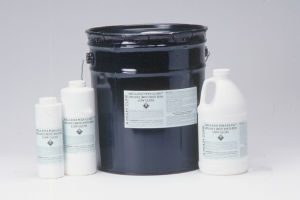 Tile Glazing Coatings
Put more money in your pocket with NAPCO's superior coatings. Our PolyGlass©320 low VOC coating is a good example. It is as perfect for tile reglazing as it is for tubs. It is compliant with the new government VOC regulations, yet is as easy to use as conventional coatings. Not only that, but it is has 50% greater impact resistance and you can put the fixture back in service in 2 hours at normal room temperature. For more information on this and other great tile refinishing coatings please click here.
Tile Refinishing Equipment
A good gun eats up a wall of tile to refinish in no time. A bad gun can turn an afternoon into a nightmare. NAPCO offers the professional refinisher the best refinishing equipment - spray guns, personal protection, replacement parts and fume exhausters.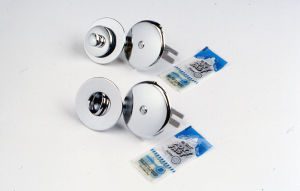 Tile Glazing Prep Materials
Whatever tile glazing tools and materials you need, we've got all! Our inventory includes tapes, masking paper, replacement drains, blades, abrasives, drop cloths, etc. Save time with one call to NAPCO. Everything you need at competitive prices.
Tile Refinishing Training
If you are looking for an industry with a low barrier to entry, where you can be your own boss, and make a six-figure income, take a look at tub and tile glazing. Home remodeling is on the upswing and you can jump right in. NAPCO offers the industry standard in training. Our class is different from the others in one important way: we offer more hands-on spray training than any other class. We offer convenient weekend and weekday reglazing classes to fit your schedule. Classes are a full 2 days of both classroom and hands-on instruction with a 20-year veteran instructor. Click here for more information on tub and tile reglazing training.