Small business owners are always looking for ways to operate in a smoother and more streamlined fashion.  It's all about working smarter and not harder to maximize efficiency and increase profit margins. Over the past few months, we've heard from many of our refinishers – some are thriving and have found creative ways to engage with new customers. Others need some support and are looking for advice on shortening their sales cycle and ways to close deals faster.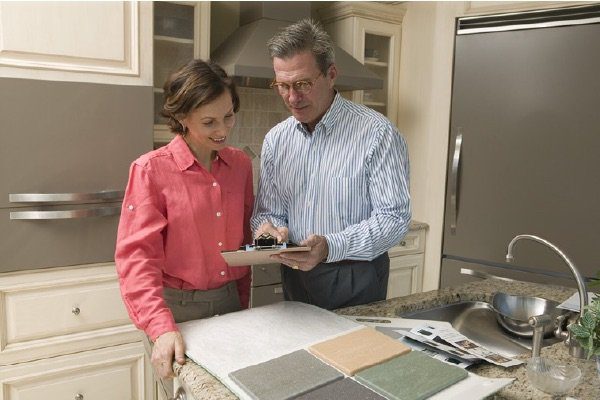 We take our customer requests seriously. While many services trade on the idea of, "you get what you pay for…" refinishing is one service that delivers way beyond expectation and certainly exceeds what you might expect for the price. So, our team came up with several ways that NAPCO can help you work smarter as we head into 2021.
Show off your work to clients and show them what the finished product will look like with a portfolio. Some refinishers are carrying a tablet with them on sales calls. With this option, you can ditch the traditional portfolio and create a folder of images you can flip through with potential clients. A tablet is an optimal way to show larger images and still stay socially distanced when you are on the go or talking to clients at their homes. Want to stay more traditional? A hard-bound printed portfolio containing high-quality, professionally printed photos is a great way for customers to visualize your work. Plus, you get to brag a little on your jobs with beautiful photos of past transformations.
Don't make customers do the guesswork. If you create a photo album of images, create a fact sheet for each project. Outline the project mission – "Refinish cabinets from avocado green to clean white." Show them clearly which image is the "before" and which is the "after" shot. Let them know the square footage, the name, and category of the refinishing material, "Kohler snow-white, high-gloss finish." Identify how much time was required to complete the job and a customer testimonial singing your praises!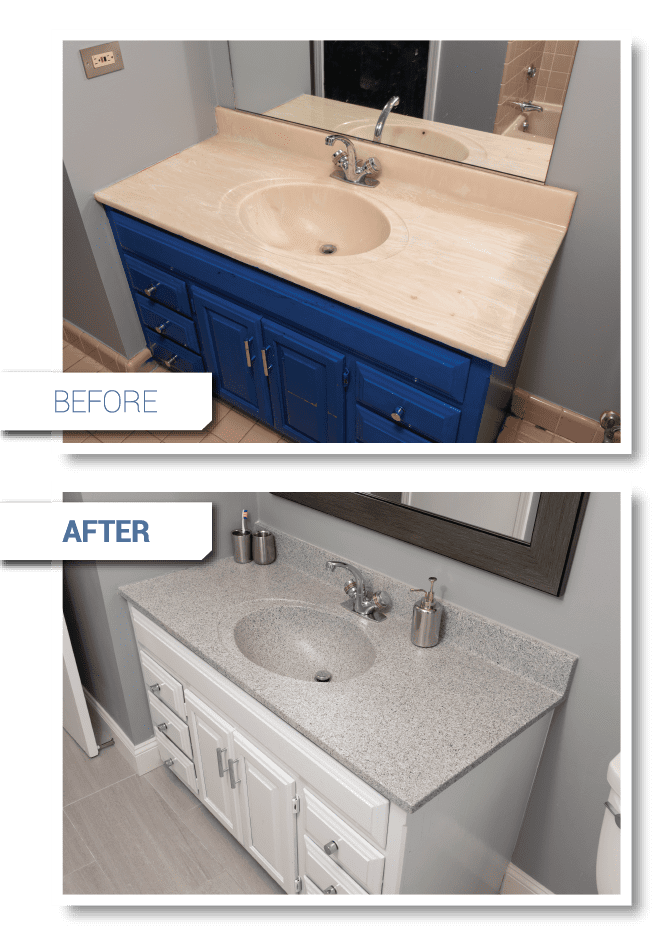 Leverage NAPCO resources! We have many before and after images, as well as marketing brochures for you to use. If you're in need of marketing materials, please call us directly to speak to the Marketing department to gain access to NAPCO's portal. The images illustrate high-quality work and impressive finished products. These before and after photos would make a great temporary addition to your portfolio while you build it up with your own photos. Note that NAPCO provides these images to refinishers just starting out, however it is not recommended to keep these photos in your long-term portfolio as they are shared with other NAPCO refinishers. In addition to photos, NAPCO also offers color swatches of all the basic neutral colors, found here. Carrying color chips is an easy way for the homeowner to see the exact color to be better equipped to make a quicker decision on the spot. Similarly to shopping for paint at their hardware store and getting samples, this allows you to offer a more professional presentation and greater variety for your customer.
Next, document your own work on the job. Ask your client for permission ahead of time and take photos of the project before you start and after you finish. Building your own work portfolio is a rewarding way to show your experience and offer your customers a visual comparison to the work they are requesting. Be sure you're taking high-quality photos that you can include in your physicial or digital portfolio. This includes cleaning your area, making sure it's bright enough, and that you have the same angle for both the before and after photo.
Overall, remember the proof is in the pudding! The best way to close a sale is to show the homeowner what the finished product will look like. If you have a website for your business, be sure to also add before and after images to the site. Additionally, share these images on social media and ask your customers for reviews. If they are willing to give you a review, they will also probably tell their friends about your work! Word of mouth is powerful, and all it takes is a simple ask.
If you score an in-person meeting with your prospective customer, bringing a sample of the finished product will lend itself to a higher close rate. This might be in the form of our NAPCO color swatches, your own image portfolio (printed or digital), NAPCO's before and after marketing materials, or an actual cabinet door front that has been completely refinished. You can be as creative as you want to be with your presentation materials. The key is to stay safe, demonstrate your professionalism and work smarter, not harder to make your business more successful.